We definitely listened to a lot of Hamilton this past month (and we know you did too!), but we also found a little time for some new music.
---
Rich Hobby – Director of Marketing
REMXNG 2.1, Clipping: Quick Lesson – CLIPPING. is a group fronted by Daveed Diggs, well known and adored for his debut role of Lafayette/Jefferson in Hamilton. While his side project is less well known, one can only hope people will discover it more as the group continues to push the boundaries and expectations through their releases (including the unbelievably moving sci-fi slave ship saga Splendor & Misery), with music that fuses contemporary hip-hop with industrial orchestrations that are the right blend of beautiful and jarring. Their newest release is a remix album that allows for reinterpretation of recent tracks from their horror-core albums There Existed an Addiction to Blood and Visions of Bodies Being Burned – both excellent additions for the spooky month ahead.
The Birdsong Project, Various Artists: This is the kind of project that just floors me by it's scope. The Audubon Society have partnered with over 220 artists to celebrate the joy that birds bring to our lives while also bringing attention to the environmental challenges the species and ourselves are facing. I was first drawn to the project through my love of pianist Hania Rani whose composition of "Tomorrow" elicits the kind of wandering beauty that I feel carries through to many other songs. The collection features plenty of well-known names including Yo-Yo Ma, Elvis Costello, Jeff Tweedy, Tilda Swinton, Nick Cave, Beck, and many others. With over 4 volumes now released you can also get a preorder for a massive 20LP box that releases this December. While pricey you can at least know it benefits a beautiful cause. https://www.audubon.org/news/the-birdsong-project-box-set
Vicki Infinito – Director of Programming & Booking
Skinty Fia, Fontaines D.C.: The Irish punk band newest came out in April but I'm just getting around to it. (Hamilton) And you know what? It's their 3rd album in 4 years and they are stretching their wings. The newest album, Skinty Fia brings to the table a little bit of Joy Division crossed with The Libertines. It's dark but anthematic. Roman Holiday is definitely one for the play list.
Buffalo Nichols: Buffalo Nichols warms the mic with honesty and traditionalism. Check out Sick Bed Blues. He sings the blues like Robert Johnson but tells a different story. His life experiences are different than those who forged this sound and in a way, his approach to the blues is genre bending.
Daniel Olbrych – Content & Design Coordinator
First Aid Kit, Out of My Head: Out of My Head is a great song by a Swedish folk duo that mixes it up with every track. And I'll be the first to admit that it makes for a challenging listen of an entire album. Out of My Head feels like the last song of summer. Getting a few more days of fun with it's catchy chorus and sing-a-long hooks.
Music for Growing Flowers, Erland Cooper: And maybe it's the leaves that are starting to litter the bike path or the quiet sunless mornings, but this album by Erland Cooper has really got me. It's a delicate listen, beautiful and uplifting. Reminiscent of the works of Ólafur Arnalds but with hints of the Scottish highlands. 
Open Your Eyes and Dream, Thrice: And now for the complete opposite of Music for Growing Flowers… a band that definitely sits in my top 5. One I've seen live so many times I've lost count. Thrice, post-hardcore at it's finest. It's only been a year since their album Horizons/East but they are back with the hard hitting Open Your Eyes and Dream. It's a killer track from a band that is aging like a fine wine. Open Your Eyes takes it back to the Vheissu (2005) days. I'm very much looking forward to Horizons/West, assuming that's what they call it.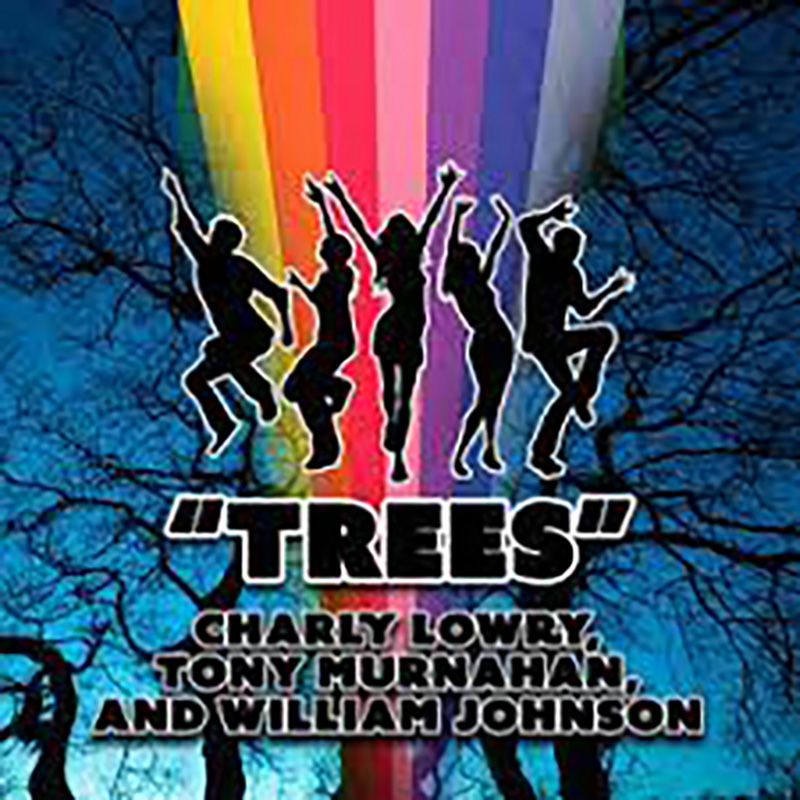 Hannah Bulkley – Programming & Booking Coordinator
Trees, Charly Lowry: I WISH I could find more of her music online but she's still very much a budding artist. Her voice is simultaneously soft, gritty, and powerful. Her sound is pretty versatile. I wish folks could hear some of the songs she played at Western Arts Alliance. I cried.
Dusty Adair – Talent Buyer
Denim and Diamonds, Nikki Lane: Nikki Lane just released her new album Denim and Diamonds. She hasn't released anything since 2017 and it was worth the wait. She kept to her country roots, but traveled a bit on the darker side with this album.