When the COVID-19 pandemic hit the U.S. over a year ago, all performing arts venues came to a screeching halt. Our team had to react quickly and think of new, innovative ways to connect with our patrons and showcase their talents – thus, the Stay Home Talent Show was born. Our first talent show resulted in over 100 entries from people of all ages, showcasing their artistic abilities. These online opportunities gave us the chance to connect with a lot of local talent and learn a little more about them and what they are passionate about. In this new blog series, we'd like to check in with some of our past talent show participants and learn a little more about them, their art forms and how we can support their creative endeavors.
First up, we have McKayla Marie; a country singer /songwriter from right here in Eugene! McKayla was a finalist in our first Stay Home Talent Show, and also performed in our Hult Happy Hour series over the summer! Since then, McKayla has made the move out to Nashville, TN to pursue her dream in music further. She even auditioned for American Idol and got her golden ticket to Hollywood. We caught up with Mckayla to check in with her about her current & future goals, to learn about her background in music and how she has been staying motivated.
Tell us a little bit about yourself and how you got started playing music.
I started writing songs when I was 5 or 6 years old. My first song was a Christmas song called, "Jingle Bell Town", and from there I just kept writing and writing. I also really liked to draw, so I would come up with melodies and draw pictures to go along with those melodies. When I was ten years old, I picked up my first guitar, and I immediately LOVED it. No one could get me to stop playing. It's funny because I originally didn't even want to play the guitar. I wanted to play the violin, but my parents didn't want to experience the screeching noises that came with a violin – so they chose the guitar. I'm really glad they made that decision for me because it opened up the world of solo performing for me.
Since entering our Talent Show and performing in our Hult Happy Hours, we heard you moved to Nashville to pursue your music career. What has that been like?
I moved to Nashville January 2021, and it has been amazing. I have had the opportunity to meet so many amazing artists, and I have even got to co-write with a few of them! It's nice to be in a town where there are so many like-minded people because it makes it easy to get involved in the community right away.
What is your creative process like when it comes to your songwriting?
Usually when I sit down to write a song, I have an idea that I have been thinking about for a few days. Sometimes it's something that someone says that resonates with me, or it's something that I just start thinking about and really start to focus on. From there, I try to match the sound of the guitar with the overall theme I am focused on. Then finally, I think of words to match the initial idea.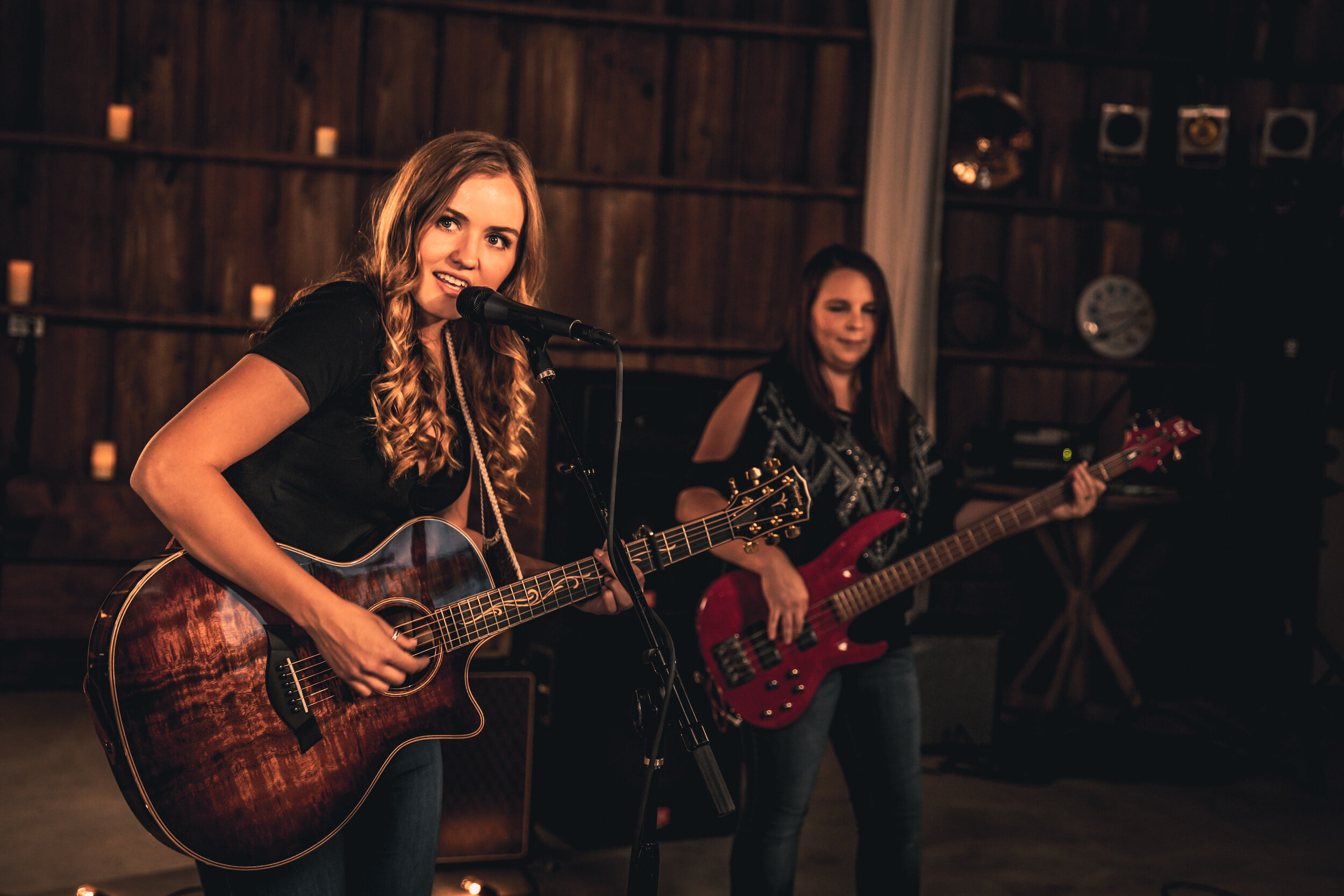 Who are your biggest influences as an artist?
Growing up, I listened to a lot of Garth Brooks, Brooks & Dunn, and Phil Vassar. Nowadays, I really appreciate the music of Tenille Townes and Ben Rector as well.
Do you have any favorite spots around Eugene to perform?
There are so many amazing places to play in the Eugene area. I LOVE all of the wineries because they are so peaceful – Hayworth Wine Bar, Sweet Cheeks, etc. I also love 5th Street Public Market, and Blue Valley Bistro!
Describe a time during your career that challenged you & how did you overcome that feeling and break through.
I feel like there are constant challenges that come with the career. A big one that seems to be a common one is that people don't always take musicians seriously. We get the "it's cool you do music and all, but what's your job?", and it can be very discouraging while trying to pursue a career in music. I know I have felt discouraged from it before, and it had made it difficult to tell people what my career goals were at times, but there just came a point where I decided I had to at least try. After all, you miss 100% of the shots you don't take. At the end of the day, it doesn't really matter what others think as long as you are happy with who you are. For me, I am most happy when I get to write songs and perform for people, and I wouldn't want any other career.
How are you staying motivated musically during the pandemic?
I am staying motivated by writing music. I have been writing a bunch since the pandemic hit, and I have even had the amazing opportunity to co-write with musicians via Zoom.
Are there any artists in our area that inspire you?
There are quite a few artists in Oregon that inspire me! A few of those would be Jim Pray, Jessie Leigh, and Britnee Kellogg. Not only are they talented artists, but they are also all around wonderful people. I have learned a lot from them.
What do you see yourself doing with your music in the next ten years (ideally)?
Ideally, I would love to be a full-time songwriter.
If you could open a show for any artist, who would it be?
If I could open for any artist, I would want to open for either Tenille Townes or Ben Rector. I really appreciate their writing styles and love what they are both doing as artists.
Huge thanks to McKayla Marie for connecting with us and sharing so much about her music, creative process and future goals. McKayla has assured us that she will have more music on the way in the coming months, and we can't wait to see what she's working on.
Want to keep up with McKayla Marie?
You can follow her on Facebook, Instagram, YouTube, and visit her website for more information on her career path!
---
Interview by Abbey Aronica