It's that spooky time of year again. So carve up a pumpkin, watch some scary movies and crank up Kiss from a Rose?! We've compiled a playlist with some of our favorite songs from Halloweenesque movies and TV. Enjoy!
---
Jennifer Cumberworth – Education & Engagement Manager
When I think about music in horror movies my mind immediately goes to the iconic scores of films like Jaws or Halloween, so this blog prompt was a fun one to rack my mind and remind myself of some stand out songs!
Questions In a World of Blue, Fire Walk with Me – Julee Cruise: I don't know if Fire Walk with Me is technically a 'horror' movie, but it is David Lynch so therefore it is creepy, sad, and nightmarish. The music throughout this movie is all so fitting, but this song in particular is just so beautiful and sad. I don't want to give anything away for those who have not seen the movie, but this song comes at such a pivotal moment in the movie where the main character, Laura Palmer is accepting her fate.
I Got 5 On It, Us – Luniz: I know this song and movie trailer were very popular, but I think this song choice, and how it was incorporated into the trailer (and movie) are great. It is a standout song on its own, but how they slowed it down/altered it really creates this eerie and terrifying feeling. The rest of the soundtrack, composed by Michael Abels, is quite different than this song, but all beautiful and creepy and definitely inspires you to watch the movie!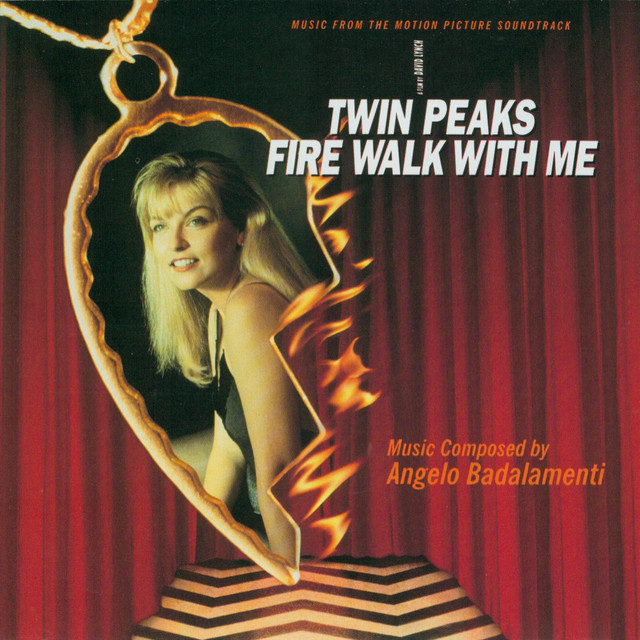 Hannah Bulkley – Programming & Booking Coordinator
Ok, so my first one is not necessarily Halloween themed but one could argue that The Boys is pretty horrific on a few levels so go with me for a second….
Dream a Little Dream of Me, The Boys –  Anne Reburn: The Boys, Season 3, Episode 1 has an eerie cover by Anne Reburn of "Dream a Little Dream of Me". The cover on its own is sweet, but the way it's played in the episode turns it into a haunting and foreboding tune, a twist on this beautiful song that I haven't heard before. It was especially fun to watch with my husband Jeff, because the version of this song by Mama Cass is "our" song.
Good Riddance, The Midnight Club – Green Day: We've also been watching The Midnight Club, which is the perfect level of spooky for me. The whole soundtrack is sprinkled with singles that transport me back to various phases of early young adulthood, including Green Day's "Good Riddance", which is perfectly set to a scene of woeful teenagers bitterly morning a friend. One that almost slipped by me was the Crash Test Dummies' "Mmm Mmm Mmm Mmm" softly lingering as source music in the background of one quiet scene in Episode 8. My husband caught it, and once again we had a good laugh as this is an album he was listening to regularly when we first started dated. I think it's still buried in our car somewhere…and the Crash Test Dummies just played at the Hult Center in August! Small world.
Abbey Aronica – Marketing Manager
Life On Mars?, American Horror Story: Freak Show – Jessica Lange + cast: I was a HUGE American Horror Story fan when the show was gaining traction and would watch this with my roommates religiously. In their fourth season, Freak Show, tells the story of one of the last remaining freak shows in the US with plenty of creepy turns and characters. Leading lady Jessica Lange sings this iconic David Bowie song, paying homage to the fact that their circus act is "a show within a show", much like Moulin Rouge. It's a super eerie take on the song and pans to some of the more disturbing characters featured in the show. It's beautiful and unsettling all in one.
Goodbye Horses, Silence of the Lambs – Q Lazzarus: Silence of the Lambs definitely makes my top ten scary movies list and this song is absolutely burned in my memory as one of the creepiest songs of all time. They play this track as serial killer, Buffalo Bill, poses for himself as one of his victims stealthily takes his dog hostage to secure her freedom. It's a truly bizarre, disturbing and strange scene and I've never been able to listen to the song in the same way after watching this movie.
Full Moon, Twilight Soundtrack Version – The Black Ghosts: I don't know if this constitutes as a Halloween movie, but there are vampires and I refuse to repress my teenage Twilight obsession for one more second (team Edward forever). It's the perfect alt/indie song that captures the moodiness of Bella leaving her home in Arizona to live with her dad in gloomy Forks, Washington. Perfect movie intro and really sets the scene for the series. Listen to this song and then hunker down for all 4 movies.
Rich Hobby – Director of Marketing
There is just something so special about Shaun of the Dead. The film is downright hilarious, but also managed to bring me back to a horror genre, that forgive the pun, was feeling pretty dead, but was about to get a hell of a resurrection in the next decade when zombies took over pop culture. This film is also a masterclass in direction and music supervision, as I 100% cannot hear any of the songs used and not instantly find myself transported to a beer soaked pub booth at the Winchester surrounded by a shuffling mob of the undead. Pure mastery on the part of the film's director, Edgar Wright.
The Blue Wrath, I Monster
Ghost Town, The Specials
Bonus song, not Shaun related, but what is a Halloween playlist without Bella Lugosi's Dead,  Bauhaus
Daniel Olbrych – Design and Content Coordinator
Does The Crow count as a Halloween movie? I'm saying yes, yes it does. 
The Crow soundtrack encompasses the mid-nineties on a single compact disc. Rage Against the Machine, Violent Femmes and everyone knows The Big Empty by Stone Temple Pilots… but for me, it's all about The Cure and Nine Inch Nails. From a time when soundtracks actually charted. Billboard charted. In fact, The Crow soundtrack peaked at #1 on the Billboard 200. Soundtracks we're hot! Remember the Batman Forever soundtrack? Kiss from a Rose?! That one peaked at #5 and Kiss from a Rose took home 3 Grammys. Fun fact, Kiss from a Rose first appeared on the soundtrack for The NeverEnding Story III. And Batman Forever haunts my dreams… so I'm putting Kiss from a Rose on this list.
Anyway, The Crow soundtrack features Burn by The Cure, a track written exclusively for the movie. And I think maybe it was the first time I had really (really) heard something by The Cure other than Friday I'm in Love, a song which lead me to believe Robert Smith was a pretty happy guy. Burn is the gold standard Cure song and for 13-year-old me was quite the eye-opener. I'm still a fan. The Nine Inch Nails song featured is a cover of Joy Division's Dead Souls which totally rocks and I like the NIN version better than the original. Did you know that originally, NIN was supposed to be featured in the film, but instead we see My Life With The Thrill Kill Kult (and Medicine in another scene) playing in the nightclub.
The Crow is a modern gothic classic surrounded by the tragic death of its star Brandon Lee, with a soundtrack that is about 90's as one could get. It's a favorite of mine, no matter the season. And the film score by Graeme Revell is pretty fantastic too. 
Burn, The Cure
Dead Souls, NIN
Terrifying bonus song, Kiss from a Rose,  Seal